Back Pain Doctor in Borivali
Treatment For Back Pain and Neck
Most of us suffer from Back & neck pain at least once in a few months. Our neck undergoes tremendous stress due to extensive movement in our day-to-day life, which sometimes gives rise to strains and sprains in the muscles. Moreover, as a result of continual wrong posture on computers and mobile phones has increased incidences of neck pain. Dr. Mishra is one of the best Back Pain Doctor in Borivali. He has extensive experience in treating and rehabilitating all types of Spine, Back and neck pain. Whether it is posture-related, disc related or simply the wear and tear of life – he has the knowledge and skills to get you back in shape and most importantly "you" back to your normal self.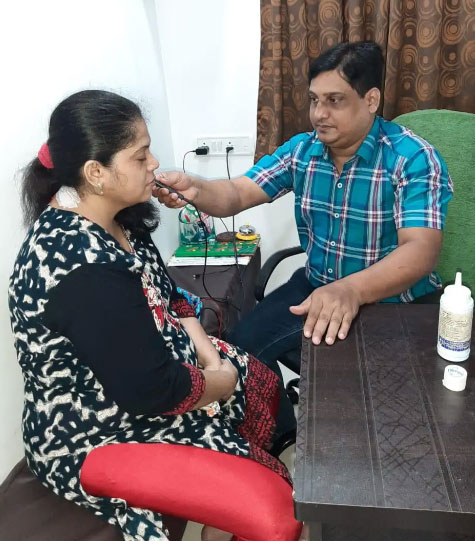 Common condition treated:
Cervical spondylosis
Disc Herniation (PIVD)
Degenerative Disc Disease (DDD)
Fibromyalgia.
Dr. Mishra is one of the best Back Pain Doctor in Borivali. Dr. K.K. Mishra ( Bpth, Mpt, Miap ) has more than 12 years of clinical treatment experience in Pain management, orthopedic physiotherapy, and neurological rehabilitation.
For more information & consultation on Back Pain Treatment in Borivali, visit Sanjeevani Physiotherapy Clinic at A/1, Bhatia apartment, Next to Vijay Sales, Borivali West, or contact us at 9594 698 293.