Physiotherapy After Stroke, Paralysis
Neuro Physiotherapy
In neurological conditions, physiotherapist mainly deals with people with movement and function disorders that have manifested from disorders to the body's nervous and neuromuscular system.
The main complaints of such patients are muscular weakness, balance and coordination loss, uncontrolled movements pertaining to increased muscle tone and tremors, functional loss, and sensory issues.
The role of physiotherapy is after a neurological episode when the patient has stabilized. Dr. K. K. Mishra will undertake a comprehensive assessment of the patient's cognition, perception, strength, coordination and balance and then will design a treatment programme according to the needs of the patient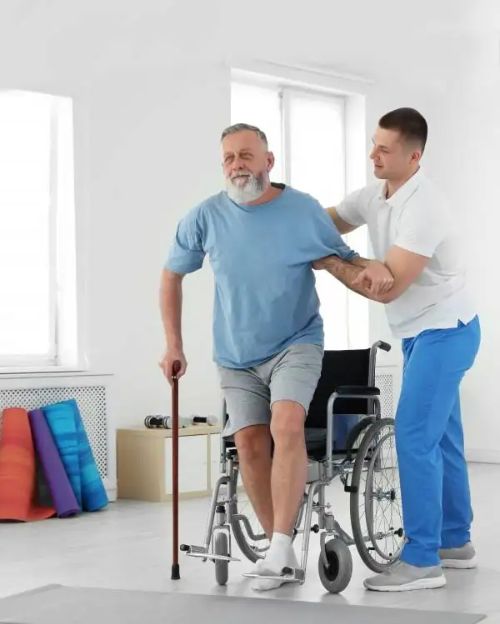 Common neurological conditions that present to physiotherapist include:
Functional Neurological Disorders
Stroke, CVA or TIA
Spinal cord and traumatic brain injuries
Multiple sclerosis
Parkinson's disease
ALS (amyotrophic lateral sclerosis),
TM (transverse myelitis), MG (Myasthenia gravis)
Muscular dystrophies
Poliomyelitis
Myelopathies
For more information & consultation on Neurophysiotherapy in Borivali, visit Sanjeevani Physiotherapy Clinic at A/1, Bhatia apartment, Next to Vijay Sales, Borivali West, or contact us on 9594 698 293.