Best Physiotherapy Clinic in Borivali
Physiotherapy For Elderly
Everybody desires independence, inability to move and carry out the basic tasks is the challenge faced by our elderly population.
With physiotherapy there is improvement in the quality of life of our senior citizens by posture maintenance Muscles strengthening joint mobilization, Gait training for walking and Coordination exercises
Elderly rehabilitation is maintaining and improving the general health and ability of elderly individuals.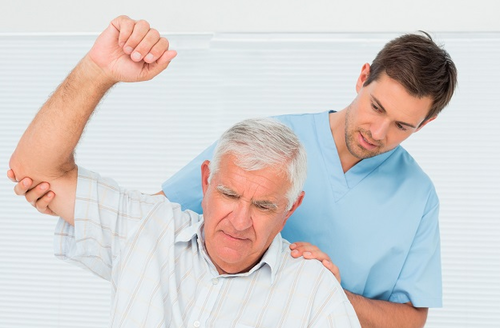 Benefits of Physiotherapy for Elderly Individuals :
Regaining their independence
Restoring confidence and minimizing the risk of falling
Improving your quality of life by independently carrying out activities of daily living
Improving mobility indoors and outdoors with improved muscle strength.
For more information & consultation on Physiotherapy for Elderly in Borivali, visit Sanjeevani Physiotherapy Clinic at A/1, Bhatia apartment, Next to Vijay Sales, Borivali West, or contact us on 9594 698 293.