Sports Physiotherapist in Borivali
Sports Physiotherapist in Borivali
Physiotherapists deal with injuries and issues related to sports. Sports persons normally perform a relatively very high level of activity which stresses their skeletal system, muscles, and ligaments to extreme limits. Sports physiotherapists in Borivali Dr. K.K Mishra help athletes recover from sporting injuries, guide them in proper training activity, and provide necessary guidelines to prevent injuries. We work to regain the functionality of the athlete quickly which accelerates the biological processes of recovery from injury, limiting his training as little as possible and ensuring that they are reinstated with the greatest prospects for success.
We use our knowledge in making the athlete begin his sport in physical conditions as similar as possible to those presented before the injury.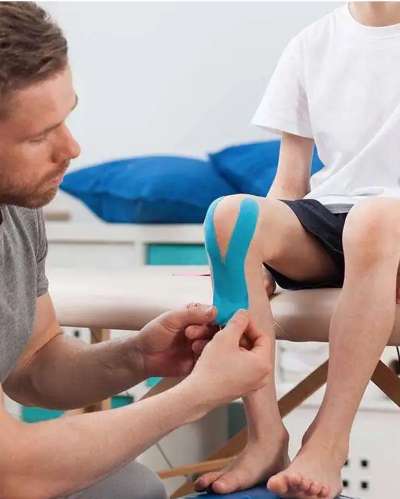 Conditions treat by Sports Physiotherapist in Borivali
Ankle sprains
Achilles tendonitis treated
ACL tears and post-surgical rehabilitation
Meniscus/Knee Cartilage injuries and post surgical rehabilitation
Tennis Elbow/Lateral Epicondylitis
Golfers Elbow/ Medial Epicondylitis
Bursitis
For more information & consultation on Sports Physiotherapy in Borivali, visit Sanjeevani Physiotherapy Clinic at A/1, Bhatia apartment, Next to Vijay Sales, Borivali West, or contact us at 9594 698 293. Our experts Dr. K. K. Mishra ( Bpth, Mpt, Miap ) Sports Physiotherapist in Borivali, will help you out in understanding your problem and guide you through every stage of your treatment.