Physiotherapist in Dahisar
Dr. K. K. Mishra
Physiotherapist in Dahisar
DR K. K. Mishra ( Bpth, Mpt, Miap ) is one of the Best Physiotherapist in Dahisar and has more than 12 years of clinical treatment experience in Pain management, orthopedic physiotherapy, and neurological rehabilitation. With his expertise and skills in the assessment, diagnosis, and management of musculoskeletal conditions. Dr. Mishra has successfully treated 1000s of patients at Sanjeevani physiotherapy clinic since 2014. His special interest involves the management of orthopedics conditions and back and neck pains. He has a keen interest in neuro physiotherapy and is the go-to doctor in cases of a paralytic stroke, bell's palsy, sciatica, and cervical spondylitis. A qualified physiotherapist from Bakatullah University Bhopal also holds a post graduate degree in orthopedics.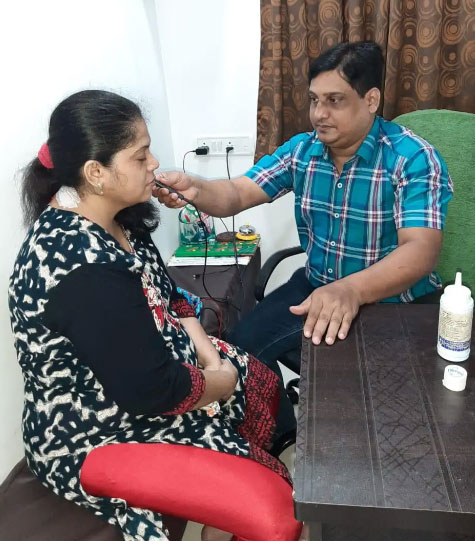 His extensive knowledge and personalized approach have been acquired through her long involvement with various leading hospitals. Experienced with Manek Ortho Hospital, Chembur, Shiv Ortho Hospital, Chembur and Dhanwantri Hospital, Kandivali-west among others. Dr. Mishra is very confident in his Skills and is well versed in manual therapy, exercise therapy as well as handling equipment including weights, traction, and electrical treatments (TENS, IFT) to ease pain, improve range of motion and reduce swelling. His mission is is alleviate pain, disability, and impairment through therapy. Apart from being a highly skilled physiotherapist professionally Dr. Mishra always treats his patients with a smile, energy, and enthusiasm and has an effervescent personality. Association memberships- IAP registration no L-34770
Why Choose Physiotherapist in Dahisar
We specialize in patients with painful conditions, injuries, sprains, orthopaedic and neurological disorders.
Latest Scientific Treatment
Advanced Medical Equipment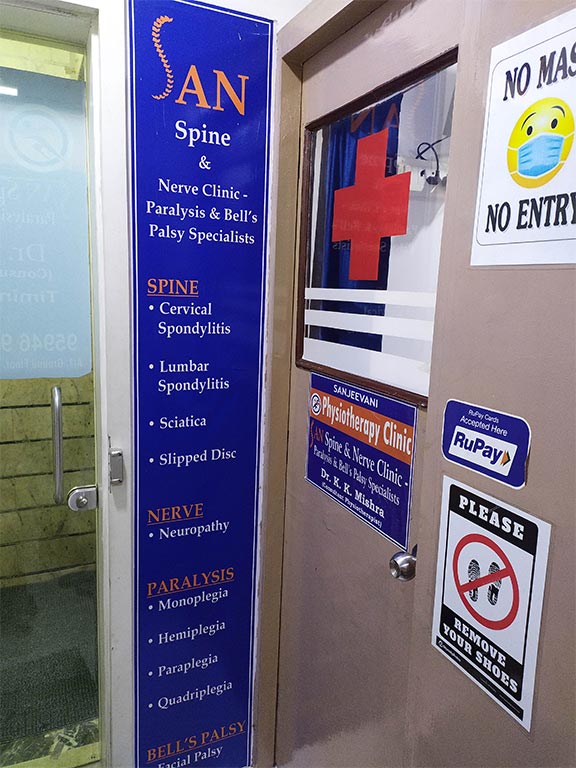 About Sanjeevani Physiotherapy Clinic
We at Sanjeevani Physiotherapy clinic treat all musculoskeletal problems including neck and back problems, osteoarthritis of the knee neurological disorders, stroke, and paralysis and provides post-operative rehabilitation. Our approach to management usually involves you taking an active role in your rehabilitation. You learn very specific exercises to regain normal function and how to incorporate this into your habits and postures. We specialize in patients with painful conditions, injuries, sprains, orthopaedic and neurological disorders. The scope of practice extends from common disorders such as neck and back pain, post fracture and surgical rehabilitation, tendonitis, and ligament and muscle injuries to less common but more complex problems that arise as a result of pathologies such as arthritis, strokes, Parkinson's disease, peripheral neuropathies, multiple sclerosis, Guillain-barre syndrome, total hip and knee replacements, etc.
Common Condition Treated
The scope of practice extends from common disorders to less common but more complex problems.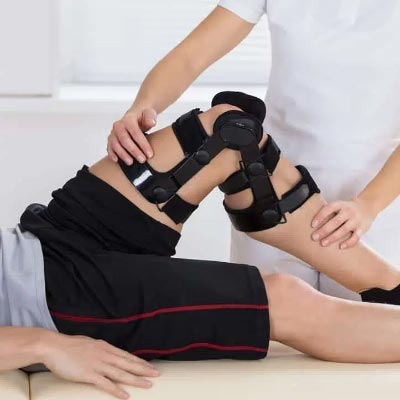 The role of physiotherapist is to provide pain relief, increase joint range, improve strength and flexibility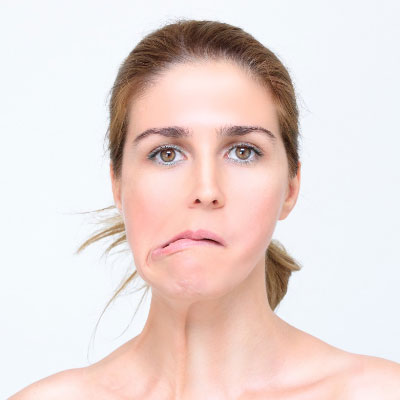 As a result of the 7th cranial nerve lesion causing paralysis of one side of the face.
Physiotherapist in Dahisar
Experts in The Sanjeevani Physiotherapy Clinic are highly skilled and have great knowledge about both physiotherapy and manual therapy. The caretakers examine the person suffering from the disorder, and disability trauma and treat them with various physical agents. We have top-grade physical therapy and other services. Our Clinic is taking care of health with neat and clean facilities inside the clinic.